Blogger opportunity- Signups for Diamond Candle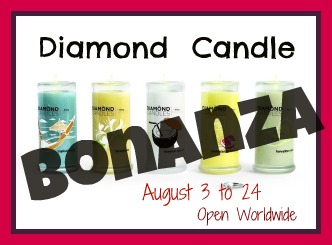 Who doesn't love diamonds? Many readers have requested a worldwide Diamond Candle Giveaway and so Starting August 3rd,
Rita Reviews
along with some blogger friends, will be hosting a Diamond Candle Bonanza Giveaway Event. We will be giving away a set of 5 Diamond Candles ($100 Value!) Diamond Candles are these really cool earth-friendly soy candles that are made in the USA and contain a surprise in them. You see, in each candle there is a ring worth anything from $10 to $5,000! That's right, you could have a diamond ring worth $5,000 inside of your candle! So mark your calendars, you don't want to miss it!
If you are a blogger and want to participate in this event and potentially earn thousands of new followers, you can sign up
HERE
"Please let them know that Freebies in Mailbox referred you ".