"American Apparel is a vertically integrated manufacturer, distributor and retailer, based in downtown LA, California. American Apparel deals in T-Shirts, underwear, dresses, pants, denim, and accessories for men, women, children, babies, and dogs."
Recently I got a chance to review some clothing products from a company named American Apparel. Their website has such a huge collection of clothes and clothing accessories , that you can never end up buying one product ;).
I chose long sleeve shirts for my husband and pencil skirt for myself for review purpose.
American Apparel Long Sleeve Shirts:
My husband always wear long sleeve shirts whether it is summer or winter. American Apparel website has huge range of formal and casual shirts. Shirts size range from XXS to XL, so size is not an issue while ordering from their site. He got Heavy Chambray Long Sleeve Button-Up with Pocket and Stone Wash Oxford Long Sleeve shirts. Both shirts are made up of 100% cotton material and are very comfortable to wear. These are perfect for summers. These shirts come in very sober looking colors and are perfect for formal wear.
(Stone Wash Oxford Long Sleeve Shirt)
These shirts have been washed for at least 3-4 times.There was no fading of color and these still look like new shirts.
Some pictures of Shirts from American Apparel Site: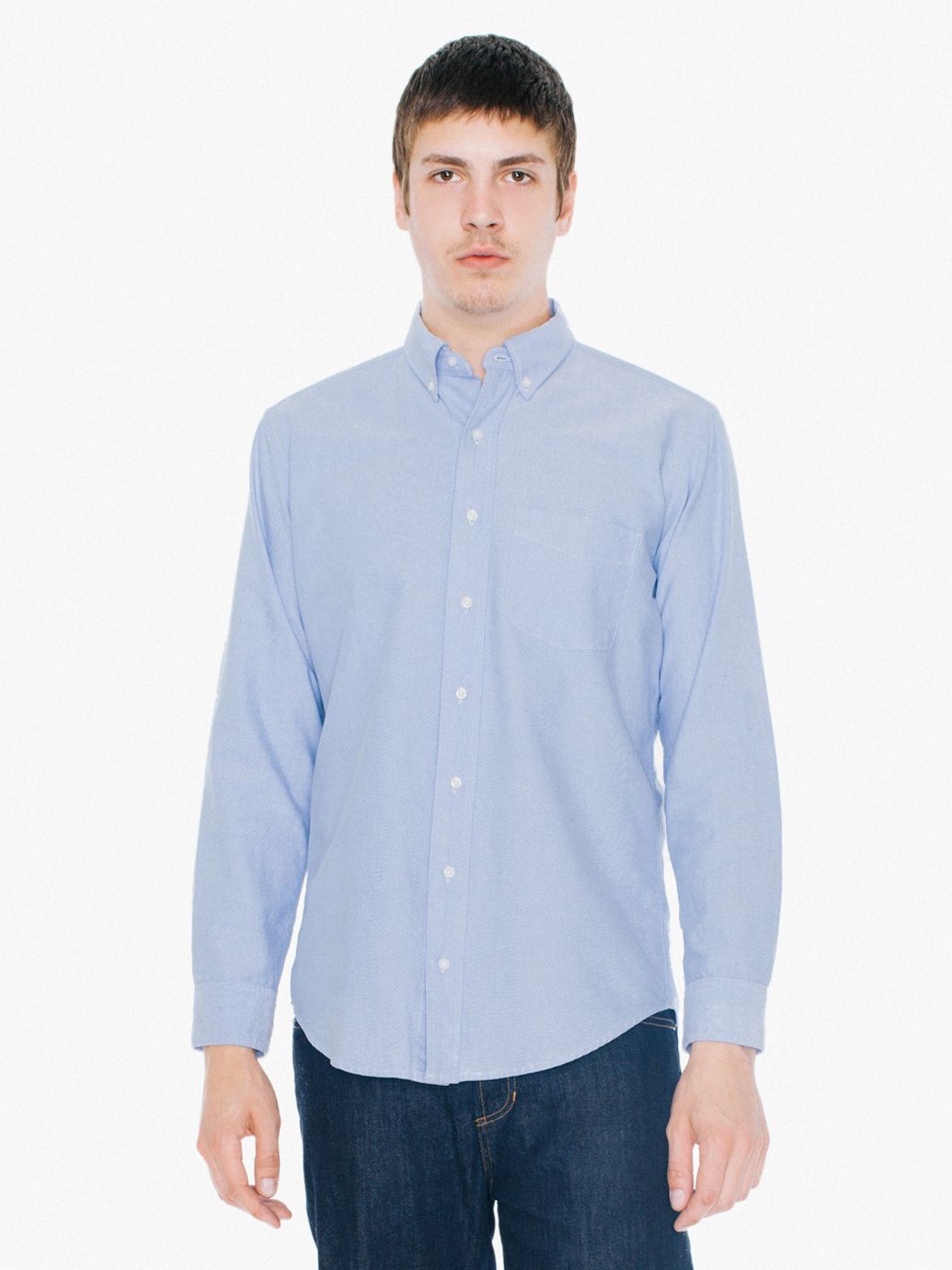 Stripe Interlock Pencil Skirt:

I loved this pencil skirt. It has white and black strips and perfect for office wear.It goes well with variety of tops and shirts. This skirt is adjustable and you can make it long as well as short by folding its top portion. It is made up of 100% cotton and is very soft and easy to use and wear. I washed this skirt in machine and there was no fading of color or shrinkage. This skirt looks good and is comfortable too.
This skirt looks so pretty on American Apparel's website. I couldn't resist copying photo from there.
In a nutshell, we are highly satisfied with the quality and style of American Apparel Clothes. These are very soft,comfortable to wear and easy to wash.
Social Media Connect:
American Apparel Facebook
American Apparel Twitter
Disclaimer- I received no monetary compensation for this post. I got one or more products for review purpose.Opinions expressed are 100% of my own and not influenced by anyone.I am in no way liable for any injuries that may result because of use or misuse of product. If you are buying this product, please make sure to check product details
on website page. Any claims about material or data taken is from website.